1 tag
Possible reasons I changed my twitter name to...
My "son" ran back to his real parents My daughter made it through three days of kindergarten before she insisted she change her name I had a miscarriage I finally started taking my anti-psycotics and realized the headless doll I was talking to wasn't my 6 year old son. Also, he was named "Joe". People didn't find it funny that johnmorrowjr is was actually...
3 tags
1 tag
The Funhouse
The Funhouse is a Seattle punk venue where I recently saw Dom play.  The show was great, and so I decided to check out who was playing there next.  Just a few of the artists coming in the next few months: Poop Matt Taggart (aka Pop Culture Rape Victim) Victoria's Secretion The F-holes Wet Nightmare Poop Attack [no relation to Poop] Butts Sperm [same night as Butts!]   
4 tags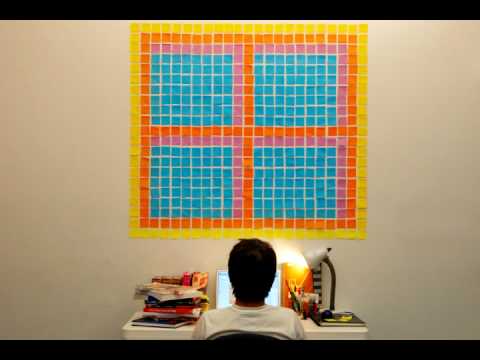 6 tags
Ghostface on Drake →
Through relentless simile, Ghostface Killah elucidates his objections towards Drake and his recent success. A few of the topics he touches on:  Burundi flannel  Linen thread count  Bar mitzvahs  Gorilla/chicken co-habitation  Eating bark off trees  Slapping kids  The environmental advantages of lion-drawn chariots over automobiles (and other ways to reduce your "carbon footprints...
1 tag
Google Art Project →
Incredible.  Extremely high quality art from museums all over the world.  You can go explore the MoMa (in Google StreetView fashion) and then click over and explore the Tate Modern in a matter of seconds.  All of the picture quality is great, but on some of the paintings its phenomenal. In Starry Night, you can see the height of Van Gogh's brush strokes.  In The Bedroom, the oil paint even...
3 tags
maxsitt: Chromeo - You're So Gangsta I don't...
3 tags
The Razzies
I hate 3D, but I love the fact the Razzies added a new category this year: Worst Eye-Gouging Use of 3D 'Cats & Dogs 2: Revenge Of Kitty Galore' 'Clash of the Titans' 'The Last Airbender' 'Nutcracker 3D' 'Saw 3D'
3 tags
2 tags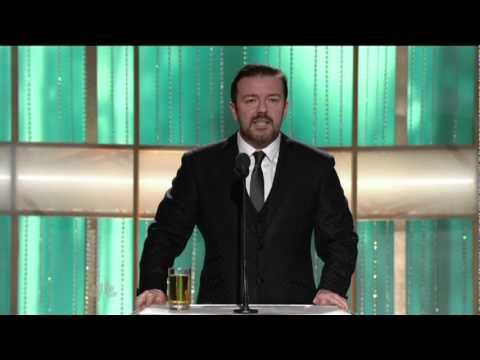 4 tags
2 tags
cutest cover of "home" →
catchysongoftheday: catchylinkoftheday: probably ever? Definitely ever.  Embed goodness below.
Magic 3d Pictures →
 Warning: This made my eye hurt.
"Nailed it." (martha stewart peppermint icicles) →
catchylinkoftheday: this is hilarious to me. see the original post on reddit.
Super-duper like of the day:
zackmast: I've spent the entire day keeping humble about this, but I do have to say it feels exhilarating to be published in a legitimate outlet — to have my writing hand-picked, amidst competition, and prominently displayed to literate hipsters everywhere. For better or worse, I spend so much of my time being self-conscious about what I want to do, and getting a piece in McSweeney's feels less...
Just said fudge instead of fuck. I don't even know who I am anymore.
DESCRIBE YOUR LAST SEXUAL EXPERIENCE USING A FILM...
bottomlocker: zackmast: drewkaufman: scissorandglue: rustycunt: elliottsmelliott: teenagenemanurse: completelytruestory: immastabyouwitaspork: savagemike: jasencomstock: notthatkindagay: sam-pop: Bounce. Toy Story. alien vs. predator "Dazed and Confused" Gone in 60 Seconds. The Hangover. hairy potter There Will Be Blood Tupac: Resurrection Temple of...
Salsa dancing, both much harder and more fun than it looks
So is Community a dramedy now?
Just realized Glee was not an americanized TV adaptation of "The Adventures of Priscilla, Queen of the Desert".
Do you have a favorite color? If you answered yes to this question, and are over the age of 7, you are probably stupid
Say "I like blue" out loud and try not to sound like an idiot
4 tags
The Hundred in the Hands - "Lovesick (Once...
3 tags
4 tags
3 tags
the banter has begun →
maxsitt: ~~Does anyone else think John's blog should be renamed, "negativit-me"? Hey John, just because Seattle hasn't had a dry parade in a long time, doesn't mean you have to rain on all of ours. When I first wrote this, I actually wrote about the few exceptions to the general free-fall these shows have taken, but my post was so egotistically long that I just removed them.  I agree with you...
Massive war breaks out at a Denny's on Halloween: http://bit.ly/b6Rs8W I say war instead of fight because people dont throw plates in fights
This just makes no sense on so many levels: http://bit.ly/dhbJft
3 tags
The Night of the Living Dead
And what night might that be? Thursday of course, with its solid 3-hour chunk of once-good-now-awful TV.   Community In its first season Community wasn't perfect, but at times it was great. "Modern Warfare" had to be one of the best television episodes of 2010.  Community played it pretty safe, relying on traditional sexual tension and witty one-liners for laughs, but in a refreshingly zany...
1 tag
Autotune ain't got nothing on these →
maxsitt: Yes, I know…Pitchfork's writing is about as affected and pretentious as it gets. Having said that*, this article has a lays out a pretty good selection from the current slate of manipulated vocal samples. I've been pretty much obsessed with manipulated vocals in their many forms for awhile now. Starting with Kanye's sped up soul samples, then on to J-Dilla's chopped up soul fragments, I...
2 tags
1 tag
Watchin Avatar. Biolumenescence is awesome. They need to do a Planet Earth on it stat.
Avatar continuity error: When Sigourney Weaver gets shot, her blood should be purple, not red, since there's no oxygen to oxygenate it
New Yeeeeeeee! Fire. Straight fire.
Watching Conan for the first time. Michael Cera is the most larine creature I've ever seen
Julie Bowen is fidgety, energetic, bone skinny, and manic. She almost just ripped off Michael Cera's wrist. Not just reading her lines I see
2 tags
Canada has a Jersey shore now too →
Here's the new promo video for Jersey Shore's upcoming canadian counterpart. One of the cast members, Sibel, wants to let the world know she's not some one to mess with: "If you screw me, your ass is gonna get burned." But seriously, when I parse the many double entendres of that sentence, I can't help but think she's talking about contracting STDs...
"I imagine that soon he will begin to take things... →
The Annoy-a-tron is a small device that generates a short high pitched beep every couple of minutes. If you click on the above link and scroll down, you can find a fantastic customer review of it*. *I did not write the review, which might be easy to assume since it was written by someone named John who lives in Seattle.
RT @m_wacker: I keep typing 'ls' by mistake instead of 'dir'
"Religion is the mumpsimus of the masses."
eponymous, max: Wordy much? →
maxsitt: I would like to take a moment or two to respond to my good friend John, who has, himself, taken a moment away from his ignoble pursuit against fair market competition—and the simple, small town, everyday folk like you and me who would benefit—done in the name of an unholy corporation that has… I would like to a moment or two to explain why I don't think comments are...
5 tags
Haha this too: →